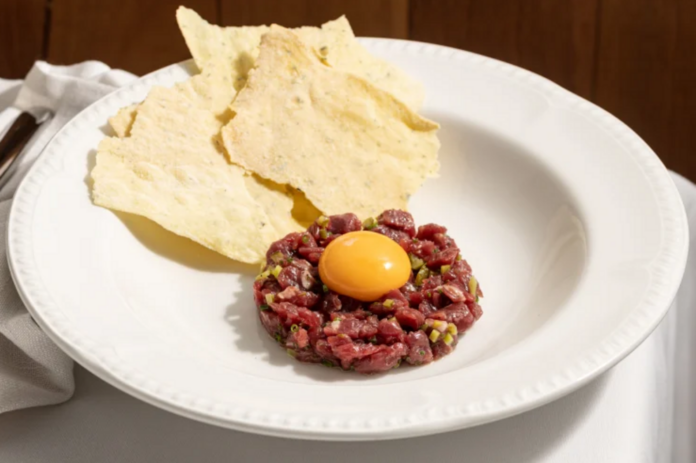 The war on meat has started in Victoria, Australia
 Why one of Melbourne's most on-trend restaurant dishes may disappear from menus
Melbourne restaurateurs say they are getting a raw deal with the introduction of the Victorian Department of Health's list of eight "high-risk food items".
One of Melbourne's most on-trend restaurant dishes, steak tartare, is at risk of disappearing from menus as a set of new food safety rules make it more difficult and more expensive to serve dishes authorities have deemed high-risk.
Beef tartare, featuring raw meat and egg yolk, may vanish from Melbourne menus. BONNIE SAVAGE
For the rest of this article please go to source link below.
---