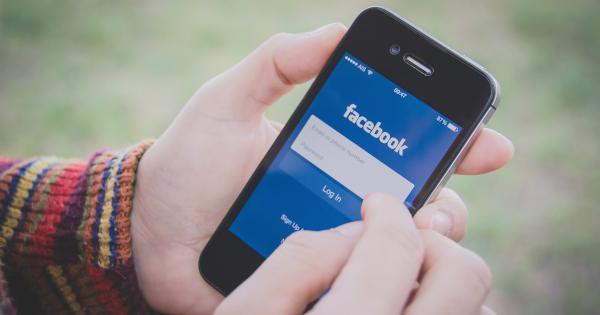 Originally published on: September 18th 2023

Originally publised on www.twitter.com by Rep. Jim Jordan
THE FACEBOOK FILES PART 5. BIDEN WHITE HOUSE RELIED ON FOREIGN "DISINFO" ACTIVISTS TO PRESSURE FACEBOOK TO CENSOR AMERICANS. Internal FB docs recently obtained by @JudiciaryGOP and @Weaponization show the Biden Admin and foreign activists wanted Americans censored. Thread:
The UK-based Center for Countering Digital Hate (CCDH) claimed that @RobertKennedyJr & 11 others were responsible for 65% "of anti‑vaccine content circulating on social media." But CCDH's absurd claim about the so-called "Disinformation Dozen" was itself disinformation.
First, that 65% stat? CCDH was off by quite a bit. Facebook knew the actual number was closer to 0.05%. Second, despite attacking @RobertKennedyJr and the others as the so-called "Disinformation Dozen," a lot of their accounts were "completely benign" according to Facebook.
As Facebook admitted internally, a lot of these accounts were just Americans expressing "vaccine hesitancy," which is often "not misinfo," even under Facebook's policies.

But that didn't stop the Biden White House from repeating the fake stat every chance they got. Jen Psaki repeated the CCDH's disinformation almost verbatim to the country. Watch:
The CCDH published its report on March 24, 2021. By April 2021, Facebook employees were preparing a draft memo to Mark Zuckerberg about "pressure from … the White House" to remove the Disinfo Dozen even though they did "not believe we currently have a clear path for removal."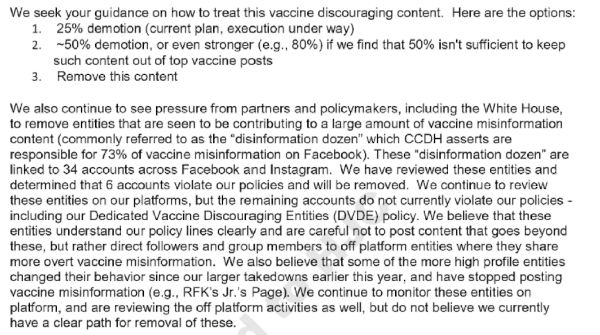 Facebook was stunned that the Biden White House seemed to actually believe the CCDH's obviously false stat and was relying on these foreign activists' "data" to "guide major governmental policy decisions."
To be clear, the Biden White House didn't just want Facebook to censor the Disinformation Dozen's Facebook posts. They wanted EVERYTHING censored–across all social media platforms. Remember when Jen Psaki said this: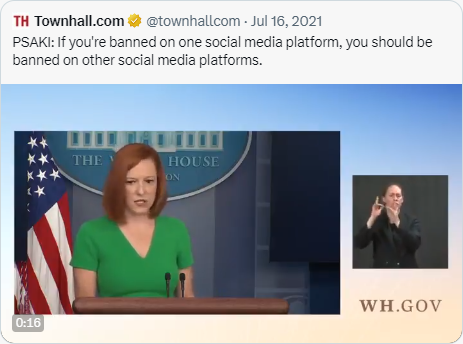 Facebook understood what that meant. If Twitter or YouTube censored you, the Biden White House wanted Facebook to censor you too.
The Biden White House wanted this type of censorship even though Facebook's policy was to "only do cross-platform disables for child safety and dangerous organization violations."
The Biden White House's censorship demands didn't stop there. They also wanted Facebook to remove all URL links to off-platform websites, which would "remove significant amounts of benign content posted by regular users, such as . . . person experiences or government criticism."

Facebook got the message loud and clear. Right after Jen Psaki repeated CCDH's false stats from the White House podium, Facebook Leadership asked for an update ASAP on how much Facebook was censoring the Disinformation Dozen:
The answer? Facebook had been censoring the Disinformation Dozen since March 2021, including removing the Instagram account of @RobertKennedyJr and ultimately taking "aggressive action" against 11 of the 12 by July.
That 12th account? His only crime was posting "about internet censorship." Ironic. Facebook said it was "watching his profile closely."
In fact, Facebook continued to "monitor" all of the so-called Disinformation Dozen accounts, trying to find a way to censor more. The problem? The "majority" of the accounts in question were not spreading misinformation.
Besides removing certain accounts, Facebook also secretly demoted affiliated accounts by varying degrees to expire at different times, such as @ChildrensHD founded by @RobertKennedyJr.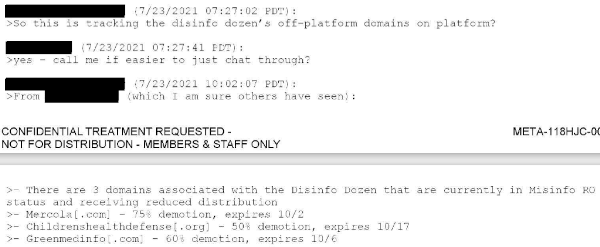 In late July 2021, Facebook's President of Global Affairs, Nick Clegg, had a meeting with the Surgeon General's Office. In the days leading up, Facebook knew the Biden Admin would be asking about the CCDH's misleading "Disinformation Dozen" statistics.
Following the meeting, Nick Clegg had to report back to the Surgeon General's Office–did Facebook censor the Disinformation Dozen to try to get the Biden Admin to back off? The answer: Yes, but "nothing will be persuasive to that crew."
Was Facebook's censorship of the Disinformation Dozen enough? Of course not. You can never satisfy the Biden censorship regime. President Biden himself helped ensure that CCDH's disinformation had "unrelenting staying power."
By August, things hadn't improved. CCDH's false Disinfo Dozen stat was "routinely cited in the press" and contributed to FB having a "tough relationship with" the Biden White House. So Facebook "tailored" solutions around the White House's concerns rather than real problems.

And that's how the censorship regime works: Foreign activists at the CCDH feed false info to the Biden White House. The Biden Admin then uses the full weight of the federal govt to coerce Facebook to censor Americans, Biden's critics and political opponents, and the truth.
The Committee has already demanded documents from Facebook and the Biden White House. Last week, we issued a subpoena to CCDH to determine its role in the censorship regime. CCDH has admitted that it communicates with the Executive Branch and Big Tech about content moderation.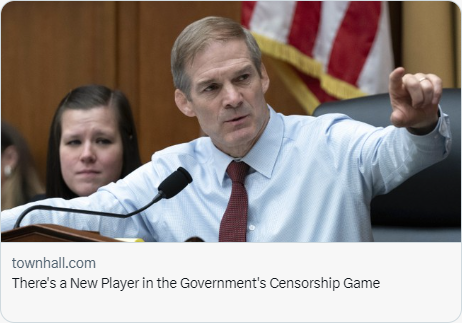 Who else has the left-wing CCDH attacked?
@realDailyWire
@realchrisfrufo
@libsoftiktok
@JackPosobiec
@Timcast
@BreitbartNews
@NEWSMAX
@townhallcom
@theMRC
@RepMTG
@WashTimes
CCDH's deadline to respond to the Committee's subpoena is September 29 at 9 a.m. To be continued…
Disclaimer: This article is not intended to provide medical advice, diagnosis or treatment. Views expressed here do not necessarily reflect those of GreenMedInfo or its staff.
© September 18th 2023 GreenMedInfo LLC. This work is reproduced and distributed with the permission of GreenMedInfo LLC. Want to learn more from GreenMedInfo? Sign up for the newsletter here https://www.greenmedinfo.com/greenmed/newsletter.



Source: Original Article

Originally published on: September 18th 2023