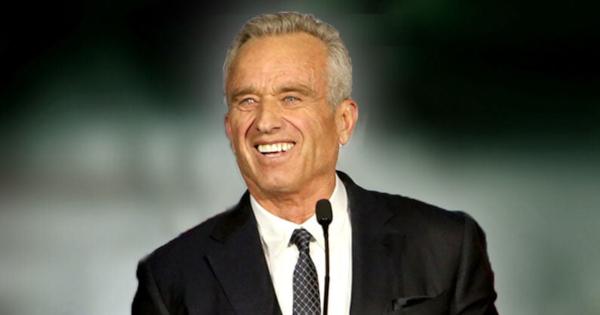 Originally published on: April 21st 2023

Originally published on www.childrenshealthdefense.org
Robert F. Kennedy Jr. on Wednesday officially launched his campaign for the Democratic nomination for president, telling an overflow crowd in Boston that if he has not "significantly dropped the level of chronic disease in our children by the end of my first term, I do not want you to reelect me."
Robert F. Kennedy Jr. on Wednesday officially launched his campaign for the Democratic nomination for president, telling an overflow crowd in Boston that if he has not "significantly dropped the level of chronic disease in our children by the end of my first term, I do not want you to reelect me."
Kennedy, Children's Health Defense founder and chairman on leave, spoke for nearly two hours and covered a wide range of issues — everything from his family's history in American politics, to the military-industrial complex, to widespread censorship and to the attacks on civil liberties, the environment and public health.
Throughout his speech, Kennedy frequently referred to how all of these issues directly affect children.
He reminded the audience of the obligation America's leaders have to protect children — from toxic pesticides, from dangerous pharmaceuticals and from the "corrupt merger of state and corporate power" that robs future generations of their health and of their ability to achieve financial security.
Kennedy, who has a long and successful career as an environmental attorney, decried the attack on the environment by corporate polluters. He told the crowd:
"If we want to meet our obligation as a generation, as a civilization, as a nation, which is to create communities for our children that provide them with the same opportunities for dignity and enrichment and prosperity and good health as the communities that our parents gave us, we've got to start by protecting our environmental infrastructure.
"If we want to measure our economy … we ought to be measuring it based upon how it produces jobs and the dignity of jobs over the generations, and how it preserves the value of the assets of our community."
He also had harsh words for the pandemic lockdown policies, which he said were "a war on American children," citing a Brown University study that found toddlers lost 22 IQ points.
"Children all over the country have missed their milestones" because of the lockdowns, Kennedy said, adding:
"What is the CDC's response? The CDC five months ago revised its milestones so that now a child no longer is expected to walk at 1 year … they walk at 18 months. And a child now does not have to have 50 words in 24 months, it's 30 months. So instead of fixing the problem, they are trying to cover it up."
Kennedy called out the failure of public health officials and the U.S. healthcare system to address the epidemic of chronic disease in the U.S., especially among children.
"We have the sickest children on earth in this country," he said, rattling off a list of chronic diseases affecting children that includes obesity, ADHD [attention-deficit/hyperactivity disorder], allergies, neurological and neurodevelopment issues — and autism, which according to the latest statistics, now affects 1 in 36 children in the U.S.
Kennedy dismissed claims that the rise in autism rates can be attributed to improved diagnostics.
"What regulators will say is, oh, well, we just started noticing it for the first time," he said. "Missing autism is like missing a train wreck. So it's absurd, but more importantly, there is study after study after study that shows … this epidemic is real."
One of the key themes of Kennedy's campaign and his speech is his ambition to heal the deep divisions that plague the country today.
"And I'm going to try to do that by encouraging people to talk about the values that we have in common, rather than the issues that keep us apart," he said. "And I'm going to do that by telling the truth to the American people because that is the core — that is the core of this division."
Watch here: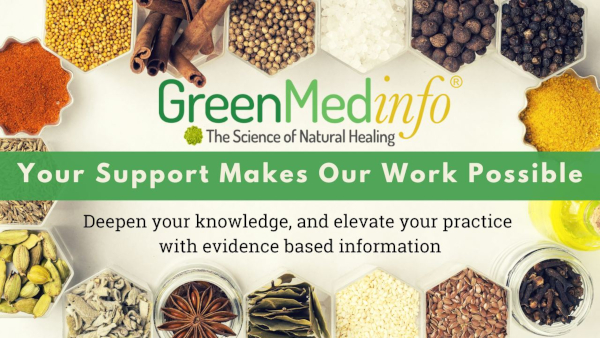 Do you appreciate our work here at GreeMedInfo.com? Consider we are a 100% reader-supported platform, without advertisements. This means that without your support, we wouldn't exist. Thankfully, there are 4 easy ways for you to help us stay alive and well: 
1) Become a member (for as low as 29 cents a day!)
2) Make a one-time donation.
3) Shop our NEW Regenerate Project store.
4) Make a larger contribution by emailing us at [email protected]

The Children's Health Defense Team is devoted to the health of people and our planet. Our mission is to end the childhood health epidemics by working aggressively to eliminate harmful exposures, hold those responsible accountable, and establish safeguards so this never happens again. We do what we do for many reasons, but the one thing we all share is our passionate belief that we have public health policies and practices that are harming our children. For the future good health of our children and planet, we call for more research and transparency. Visit us at www.childrenshealthdefense.org
Disclaimer: This article is not intended to provide medical advice, diagnosis or treatment. Views expressed here do not necessarily reflect those of GreenMedInfo or its staff.
© April 21st 2023 GreenMedInfo LLC. This work is reproduced and distributed with the permission of GreenMedInfo LLC. Want to learn more from GreenMedInfo? Sign up for the newsletter here https://www.greenmedinfo.com/greenmed/newsletter.



Source: Original Article

Originally published on: April 21st 2023