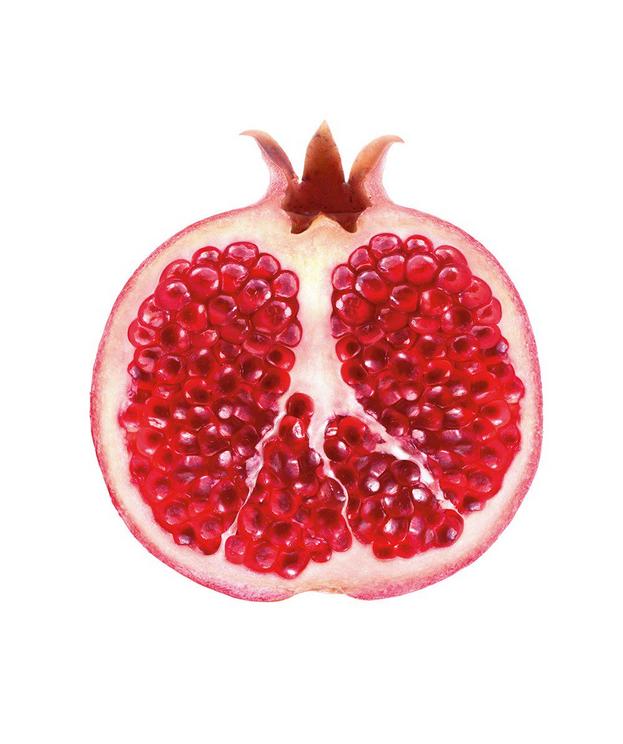 Pomegranate juice provides significant effect in reducing blood pressure
Pomegranates help protect your body's cells from free radicals, which cause premature aging. In simple words, pomegranate juice pumps the level of oxygen in your blood. A comprehensive meta-analysis of data from eight randomized controlled trials supported a role for pomegranate juice in a heart-healthy diet.
"The impact of fruit polyphenols on cardiovascular mortality is of considerable public health importance and would help to inform policy on recommendations of the types of fruits to be consumed for cardiovascular protection," the researchers wrote in their study, published in the journal Pharmacological Research.
Pomegranates are especially high in polyphenols, a form of antioxidant purported to help reduce the risk of cancer and heart disease. In fact, pomegranate juice, which contains health-boosting tannins, anthocyanins, and ellagic acid, has higher antioxidant activity than green tea and red wine.
The current research was done as an up-to-date systematic review and meta-analysis of randomized controlled trials investigating the effects of pomegranate, which the researchers argued "has been widely investigated in relation to its cardio protective and anti-hypertensive effects."
Pomegranate juice 'as a constituent of daily diet for patients who are high risk for hypertension and cardiovascular disease'
Databases SCOPUS, Medline, MagIran and the Iranian Scientific Information Database were searched using terms such as 'randomized controlled trial,' 'blood pressure,' 'hypertension,' and 'pomegranate.' Out of the 986 considered, eight RCTs were finally included in the systematic review and meta-analysis. The studies lasted anywhere between two weeks to 18 months, published between 2004 and 2014. Combined, there was a total sample size of 574 participants which included both men and women, mostly above the age of 40, and included several baseline categories (participants with hypertension, type 2 diabetes, healthy volunteers, etc.).
Findings from this meta-analysis showed that participants drinking pomegranate juice experienced significant decreases in both systolic and diastolic blood pressure levels regardless of study duration (more or less than 12 weeks). "Further, of particular interest, pomegranate juice reduced systolic blood pressure regardless of the duration of supplementation," they wrote.
In addition, they noticed that studies where participants were administered dose doses more than 240 cc of pomegranate juice provided a "borderline significant effect in reducing diastolic blood pressure."
The researchers wrote that possible mechanisms favouring blood pressure decrease after pomegranate intake may be related to vascular effects of flavonoids contained in pomegranate. "In this regard, there is increasing evidence that isolated phenolics as well as flavonoid-rich foods may exert beneficial effects on oxidative stress, endothelial function and the renin-angiotensin-aldosterone system," they wrote.
They added that the meta-analysis' results support pomegranate juice's 'more likely' role in lowering the blood pressure of hypertensive patients than in healthy individuals. "In light of these promising results, pomegranate juice might be considered as an effective tool to the anti-hypertensive medications and also as a constituent of daily diet for patients who are high risk for hypertension and cardiovascular disease," they wrote.
---