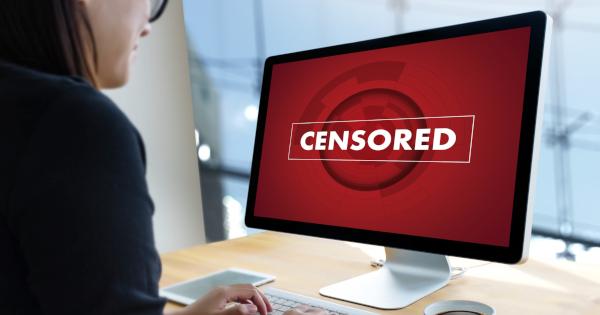 Originally published on: September 5th 2023

Originally published on www.reclaimthenet.org by Dan Frieth
After government-directed censorship was revealed through lawsuits.
Representative Jim Jordan (R-OH), Chairman of the House Judiciary Committee, has initiated a legal offensive against a supposed misinformation-combatting organization, requesting an extensive examination of potential collusion with the Biden administration over the issue of online content moderation.
Jordan's scrutinizing gaze was cast towards the Center for Countering Digital Hate (CCDH). This UK-based non-profit group found itself at the center of an investigation storm.
However, as per an August 30th letter, authored by Chairman Jordan, CCDH has been anything but cooperative in providing requested records – no such document yet gracing the desks of the committee despite the group's public admissions of direct interactions with both the executive arm of the government and major social media corporations.
Staunch proponents of First Amendment principles, the committee's objective is to unravel the depth of any possible collusion between the executive branch and Big Tech companies to suppress online expression.
Their investigation draws together strands from public reports and a federal court case titled Missouri v. Biden. This collective evidence seemingly underscores the Biden administration's complicity in online censorship with Big Tech, further eroding constitutional values by stifling opposing voices.
An insight into the full scale of censorship is paramount, insists Jordan in the public correspondence addressed to CCDH CEO Imran Ahmed. Jordan is pursuing documents and communications between the CCDH and the executive branch from January 1st 2020, to the present.
We obtained a copy of the cover letter regarding the subpoena for you here.
This includes any correspondence regarding content moderation, deletion, suppression, restriction, or reduced circulation; content accuracy or truth; or attributing content to foreign malign or state-sponsored influence operations. He's also curious about any dealings the non-profit had with the latter part of the Obama administration about government funds related to manipulating online content.
In a twist, this accusations-laded, scandal-stirring non-profit fell under legal fire earlier this month. X, formerly Twitter, lodged a lawsuit against the CCDH, asserting it had grossly misrepresented hate speech occurrences on their platform following Elon Musk's October takeover.
The CCDH declined to comment when contacted by the Washington Examiner on these notable unfolding matters.
Disclaimer: This article is not intended to provide medical advice, diagnosis or treatment. Views expressed here do not necessarily reflect those of GreenMedInfo or its staff.
© September 5th 2023 GreenMedInfo LLC. This work is reproduced and distributed with the permission of GreenMedInfo LLC. Want to learn more from GreenMedInfo? Sign up for the newsletter here https://www.greenmedinfo.com/greenmed/newsletter.



Source: Original Article

Originally published on: September 5th 2023