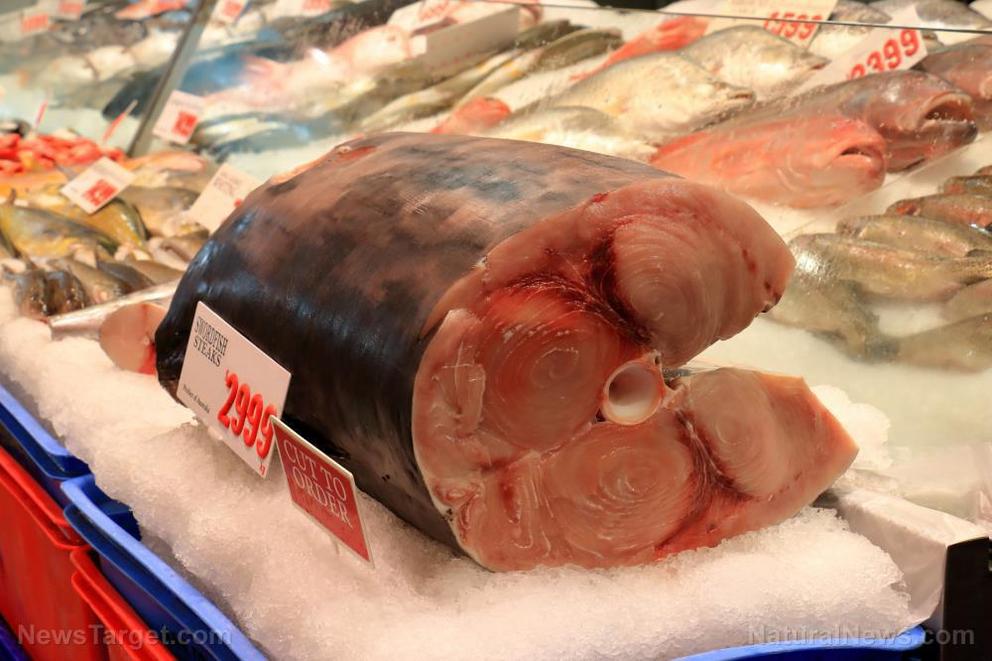 Japan looking to sell GMO fish
Japan is genetically modifying sea bream fish to gain 50 percent more muscle, and it is expected to gain government approvals soon. However, many are raising their concerns about the effects of this GMO fish, and what it will do to consumers.
To make sea bream grow more muscle, scientists will have to incapacitate its myostatin gene, which is responsible for muscle growth restriction. By turning this off, the fish could grow more muscular and thus, meatier.
"Raising fish with more meat on their bones could boost commercial farming operations for red seabream, which struggle with narrow profit margins because of the high costs of supplying feed and restocking waters with young fish," reports said.
With Japan's struggling fishing industry, genetically modified fish, which are able to grow meatier without the need for additional feed input, can result in a competitive advantage that can help improve outcomes in the aquaculture industry.
GM fish may adversely affect human health
Genetic engineering may sound promising, but it is also perilous to human health. In some tests, animals that have been fed genetically modified crops have died or have been seriously harmed. Some concerns included complications in early deliveries, abortions and infertility. With these outcomes, there are concerns about species that have been genetically modified as well.
Frederik Sundstrom from the Department of Zoology of the University of Gothenburg in Sweden said that the ability of transgenic fish to be more resistant to environmental toxins could be a problem as they could accumulate more and ultimately transfer those toxins to consumers. He also said that there are misgivings about the dangers of higher levels of growth hormones in the fish, which may negatively affect people.
CRISPR-based gene modification
According to researchers, the attempt to modify fish has so far been successful, and they are shown to have the same bodyweight as non-modified fish during experiments. Researchers also noticed that genetically modified fish have shorter body lengths.
Upon tasting the modified fish, the only difference the researchers noticed was that it has a softer meat texture.
The genome modification tool used on the red sea bream is called the CRISPR-Cas9, which knocks out the myostatin gene in red sea bream. It is used to modify the genes of animals selectively by cutting out or adding in new DNA segments.
Changing the genetic code of animals begins with the egg, and the CRISPR technique is performed on these eggs soon after fertilization, before the first DNA replication happens. Editing the DNA at this point means that the change should be present in all cells as the animal develops. However, this won't always be the case, so when the CRISPR-modified fish were about 6 months old, they sequenced DNA to determine the level of mutation. They then bred the fish with high mutation levels with wide sea bream to see what percentage of the offspring would inherit the mutation, and then mated the highly mutated fish that survived sexual maturity. CRISPR editing and DNA sequencing managed to achieve the desired mutation in three generations.
There are three main applications for CRISPR, according to biotech expert Dr. Greg Licholai. The first is in manipulating genes to turn them on or off. Second is to create medications that can be infused, such as taking blood and certain cells out of the body and manipulating them with CRISPR, then putting them back in. Third, which is often overlooked, is used in farming.
As for the dangers, he pointed to "gene drive" applications, which manipulates genes and incorporates them into the genome that sits in the cells, and which will be transferred to organisms. Once they are transferred, they become part of the cycle, therefore making the genes a part of the environment.
To address these concerns, the researchers say that safety measures have been put in place: Each fish is tagged for individual identification and is cultivated in tanks on land to avoid cross-breeding in the wild.
The CRISPR modified sea bream is only the beginning of the commercialization of the tool in food supplies. However, the question remains whether or not the general public is ready for this level of genetic manipulation.
For full references please use source link below.
---