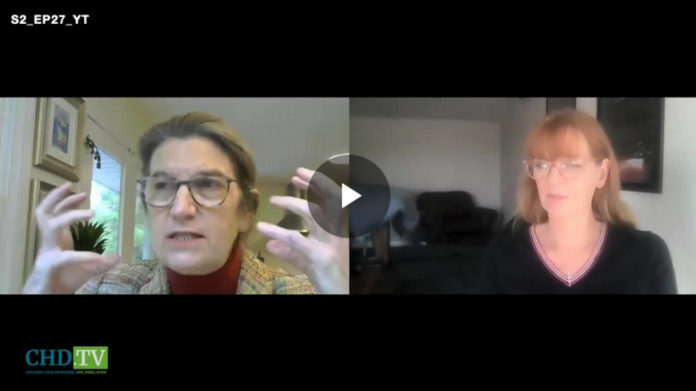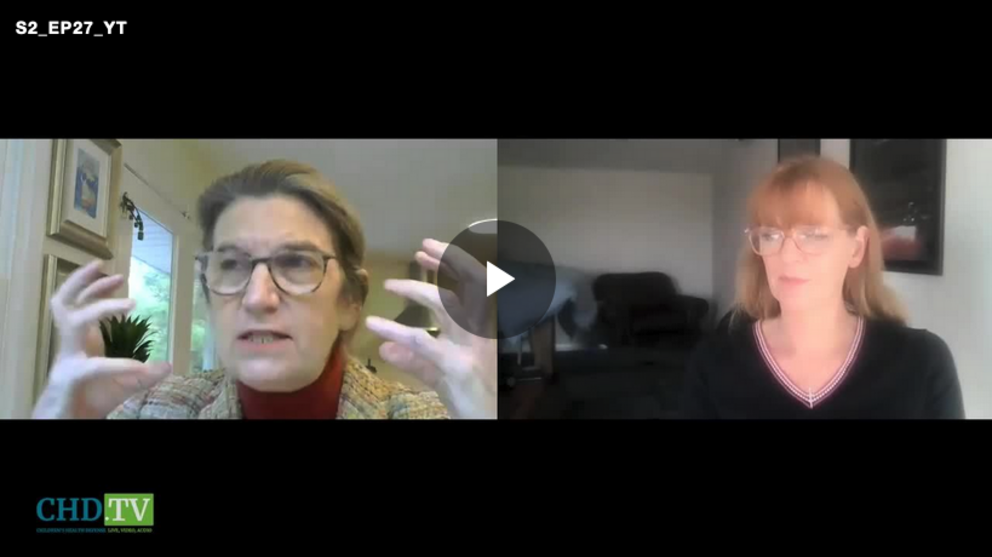 'This Week' with Mary + Polly: Pfizer eyes $26 billion in revenues
 … from booster shots + more
In "This Week" with Mary Holland, Children's Health Defense president, and Polly Tommey, co-producer of "Vaxxed," Mary and Polly discuss the latest COVID vaccine news.
By Children's Health Defense Team
The Defender is experiencing censorship on many social channels. Be sure to stay in touch with the news that matters by subscribing to our top news of the day. It's free.
This week, Mary Holland Children's Health Defense (CHD) president, and Polly Tommey, co-producer of "Vaxxed," cover the latest COVID headlines, including news about the mass Facebook outage that occurred on Monday, and how YouTube removed all videos spreading "misinformation" about any vaccines, not only those aimed at preventing COVID.
Also on tap this week, California is the first state to announce a COVID vaccination requirement for all public and private schoolchildren K-12, plus a California doctor has sounded the alarm on Gov. Gavin Newsom's new vaccine mandate, saying his decision was "not based on clinical evidence" but fueled by politics.
Polly and Mary also discuss the U.S. Army's plan to comply with the Department of Defense's COVID vaccine mandate, and the press release announcing that the teachers in New York City who were terminated for refusing the COVID vaccine have a federal court hearing to stop the mandate.
ORDER TODAY: Robert F. Kennedy, Jr.'s New Book — 'The Real Anthony Fauci'
Here are more of this week's highlights:
The COVID vaccination booster program rollout begins and one analyst has predicted it will bring in about $26 billion in global sales next year for Pfizer and around $14 billion for Moderna if the shots are endorsed for nearly all Americans. "It's criminal," said Mary. "This is insane."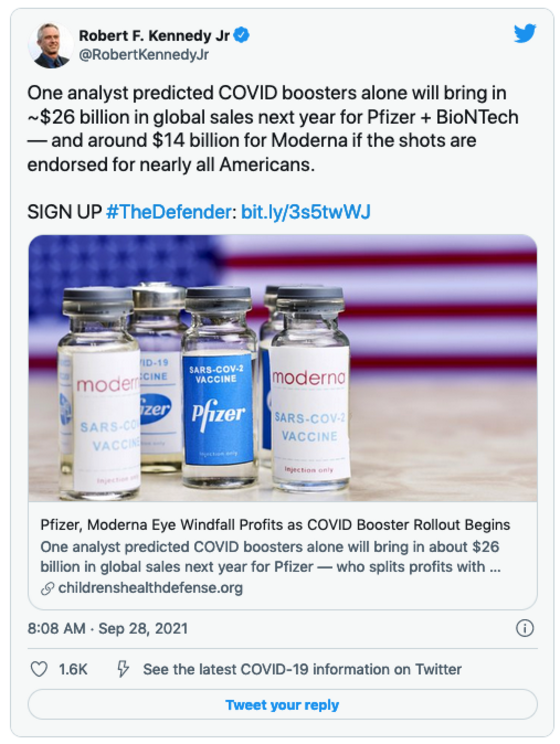 After the U.S. Food and Drug Administration (FDA) granted full approval to Pfizer's shot in August, Pfizer vaccination rates only slightly increased and the uptick was modest and relatively short-lived. Experts back vaccination mandates to combat this. "The point here is that they are not winning this war," said Mary.
A vaccine enforcement mechanism has been included as part of Biden's $3.5 trillion "Build Back Better Bill" which allows for a tenfold increase in fines for employers, running as high as $700,000 for some.
All proposed COVID-19 vaccine mandates have been rejected by state legislatures. The only COVID vaccine mandates being enacted so far created by state governors, state or local officials or by private employers.
The U.S. is "turning the corner" on the COVID surge but vaccination remains "key" to ensuring cases continue trending downward, Dr. Anthony Fauci said.
A paper published in Eurosurveillance showed COVID spread rapidly by a fully vaccinated patient to fully vaccinated staff, patients, and family members. This is despite a 96% vaccination rate and use of full personal protective equipment. Five patients died and nine had severe cases. "An excellent article here," said Polly.
Health officials strongly urge all pregnant and breastfeeding women to get the COVID vaccine. "This is very disturbing," said Mary.
Those who resist vaccination are increasingly at risk of losing their right to free speech and the freedom to decide what medicines are injected into their bodies. "I really want you all to go and read this," said Polly.
In an exclusive interview with The Defender, Kristi Dobbs recounted how she's spent nine months pleading with health agencies to research the neurological injuries she developed after Pfizer's vaccine, and how she and others are trying to get the word out about the vaccine's potential risks.
The New York Times reported that veterinarians are struggling to find Ivermectin due to surging demand for the drug to treat COVID. "This is official misinformation," said Mary.
Despite efforts to denigrate ivermectin as "horse paste" and prevent doctors from prescribing it and patients from using it, the latest research shows this safe, inexpensive drug is effective at keeping COVID patients out of the hospital. "Please go and read this article," said Polly.
Merck said it has developed the first antiviral pill that can treat COVID.
Johnson and Johnson this week asked the FDA to authorize booster shots for its COVID vaccine.
The rules for Israel's proof of vaccination pass — called the Green Pass — have changed. All Green Passes previously in use have expired, and those eligible for new passes must get them reissued. "The new paradigm is becoming visible," said Mary.
In Australia, every authorized worker across Victoria will need to have at least one dose of a COVID vaccine by Oct. 15 "if they want to keep working," Premier Daniel Andrews has announced.
Air travelers flying within the U.S. may soon be required to prove that they are not infected with COVID before boarding a domestic flight, if a bill proposed in the U.S. Senate passes.
A TikTok video reveals that a school in Texas offered $50 to a teenage boy to take both doses of the COVID vaccine. In some districts, teachers are being paid $500 to get vaccinated.
Nearly 600 United Airlines employees face termination for failing to comply with the company's strict COVID vaccination policy.
The FDA greenlights a combination, at-home test to diagnose influenza and COVID in children.
In the 1950s and 1960s, research conducted in the search for a polio vaccine involved "passaging" the poliovirus through monkeys — a process that led to some of the vaccines becoming contaminated with a cancer-causing simian virus. "You really need to read these articles on Children's Health Defense," said Polly.
More than 90 scientists, doctors and public health researchers called for new safety reviews of acetaminophen, pointing to mounting evidence fetal exposure to the common painkiller could increase the risk of neurodevelopmental disorders and reproductive system effects. "A fascinating article," said Mary.
Beginning January 2022, CHD will offer internships in various areas, from journalism to technology, as part of the new "Freedom Internship" program. "We are raising the next generation so they can be educated and carry the ball," said Mary.
Double your impact! Make a donation to CHD by midnight Oct. 31, and a generous benefactor will match your donation — and all donations — up to $1 million.
Pre-order Robert F. Kennedy, Jr.'s new book, "The Real Anthony Fauci: Bill Gates, Big Pharma, and the Global War on Democracy and Public Health."
Watch "This Week" with Mary + Polly at source link below: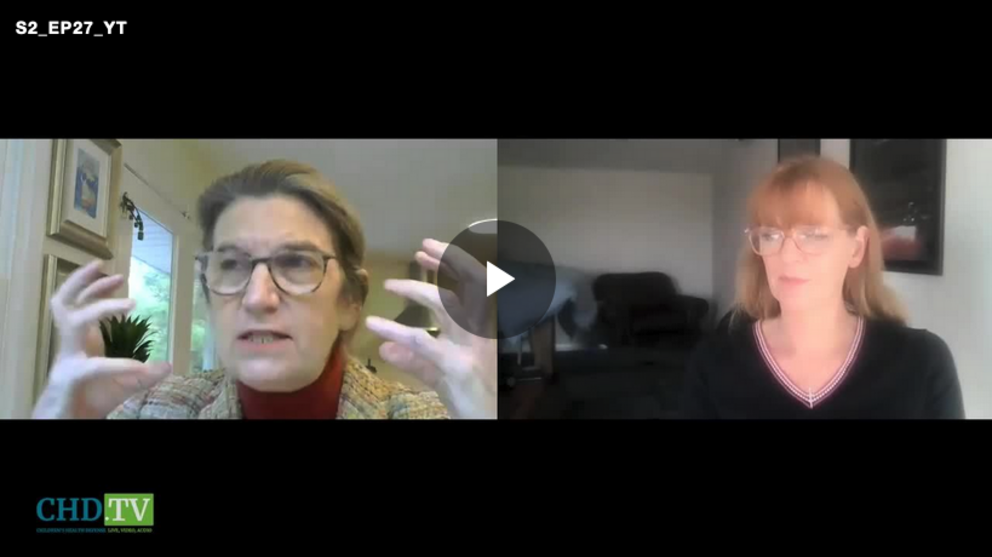 Subscribe to The Defender – It's Free!
Sign up for free news and updates from Robert F. Kennedy, Jr. and the Children's Health Defense. CHD is planning many strategies, including legal, in an effort to defend the health of our children and obtain justice for those already injured. Your support is essential to CHD's successful mission.
© [2021-10-06] Children's Health Defense, Inc. This work is reproduced and distributed with the permission of Children's Health Defense, Inc. Want to learn more from Children's Health Defense? Sign up for free news and updates from Robert F. Kennedy, Jr. and the Children's Health Defense. Your donation will help to support us in our efforts.
---