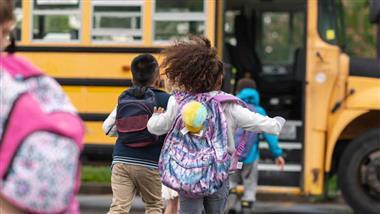 Ninety Chicago-area school bus drivers quit their jobs the end of August, with 70 of them all leaving on the same day. Chicago Public Schools told Fox 32 Chicago the drivers quit because of the system's mandated COVID-19 vaccine requirement.
Administrators said they'd anticipated some resignations, but not the number that ended up quitting. They were already short drivers; now they need another 500, they said. To solve the problem, they're offering parents $1,000 to find their own transportation for their children the first two weeks of school. They're giving out $500 a month after that.
August 31, school officials said families are still dealing with trying to find that transportation. The Chicago Transport Authority is offering free rides for the first week of school, but hasn't announced plans to go beyond that.
SOURCES:
Fox 32 Chicago August 30, 2021
Source: Source link

Publish Date: 2021-08-31 22:40:01